Today's issue:
Shining the spotlight on the Queen City

Best rated hospitals in the US? They're in Cincinnati


Innovation District to have big economic impact

Women's entrepreneurial initiative launches




How well do you know your city?
Cincinnati Future launches May 19!

How we got here and where we're heading

Ryan Pflaum / CC BY-SA
From the time it was incorporated as a city in 1819 until roughly the Civil War, Cincinnati was known as "Porkopolis," as it led the nation in pork production due to easy access to water transportation. And since 1999, over 30,000 walkers and runners participate in the annual "Flying Pig Marathon,"as a reminder of all of the pigs which sauntered through the city streets during those earlier times.
Much has changed since those early days. For nearly a century, beginning in the 1870s, Cincinnati was known as the machine tool capital of the world, but relinquished that title as sole sourcing and new technologies entered the market.
Today, as a regional hub, the Cincinnati metro area boasts a diverse blue- and white-collar economy and next generation industries spanning geographically from the northern Kentucky region to nearly Dayton, Ohio.
Fortune 500 companies P&G, GE, and Kroger are all large employers, and Amazon has started building its new transportation hub at greater Cincinnati airport. And Cincinnati Children's Hospital has consistently been ranked in the top 3 among all U.S. children's hospitals.
For someone wanting to start a company from scratch, there are plenty of resources to draw from. Accelerators, incubators, university programs, fund and angel groups, and minority resources are all readily available. Three major universities (UC, Xavier, NKU) in the greater Cincinnati area all provide the talent, research, and entrepreneurship needed to fuel the high-tech economy of tomorrow. "Where next lives" is the University of Cincinnati's mantra, and the UC 1819 Innovation Hub is "where next happens," is also part of UC's overall innovation agenda.
The Venture Lab, a compendium of these universities and smaller nearby institutions, was founded in 2018 as a group accelerator program. David Adams, UC's chief innovation officer explains that this first of its kind partnership in the Midwest takes a novel approach. Instead of a traditional parochial and inward-facing innovation, the Venture Lab's ecosystem is outward facing. And since July 2019, the Venture Lab, housed at UC's 1819 Innovation Hub, has generated a record 400% increase in startups spun out of UC in its first year, and a 1,000% increase to date. More than a dozen Venture Lab graduate startups, and counting, have attracted funding.
One of the largest seed funds in the Midwest, CincyTech, has $60M under current management, and has produced nearly $900M in follow-on investments. Its mission is to provide advice and capital to entrepreneurs, help research institutions commercialize technology through startups, and catalyze investment from individuals and institutions into regional companies.
Companies relocating from the east or west coast will find that Cincinnati has the lowest cost index for doing business among the 30 largest cities in the nation. And since 2003, the nonprofit Cincinnati Center City Development Corporation has pumped over $500M into the revitalized Over-the-Rhine section of downtown.
Although Cincy's professional sports teams (Reds, Bengals, FC Cincinnati) have not fared well in recent years, the UC-Xavier collegiate basketball rivalry remains one of the most passionate in the country, with only 3 miles separating the two campuses and the annual Crosstown Shootout capturing national coverage every season.
Recently, the New York Times listed Cincinnati as the #8 in the world for places to visit, based on new and renovated theaters in the Over-The-Rhine area. Indeed, Cincinnati is truly the Queen City of the Midwest.
Best rated hospitals in the US? They're right here!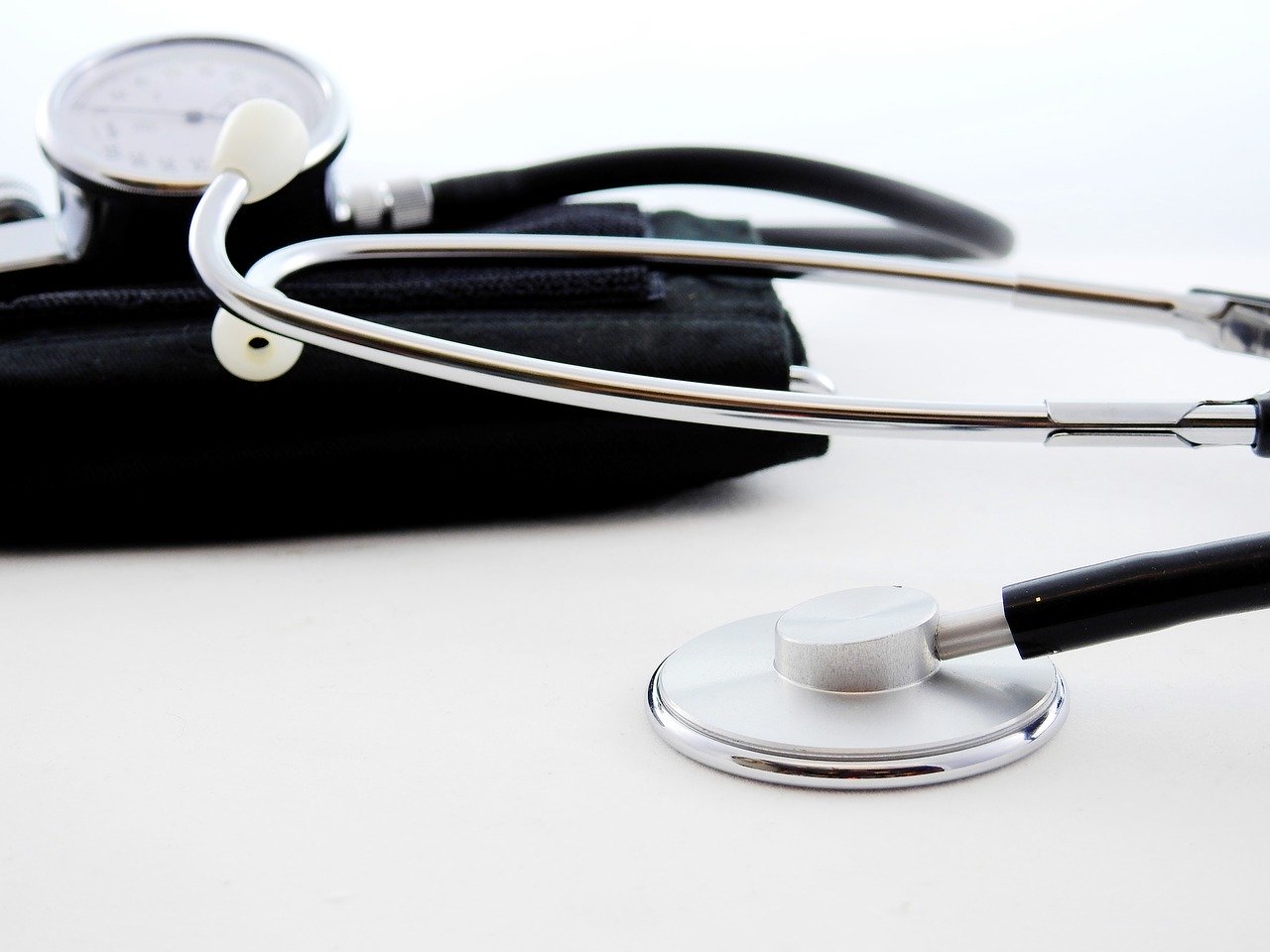 Cincinnati has the best-rated hospitals in the nation, according to a new study.
The study was published last week by Psy.D. Programs, a social community for clinical psychologists around the world. Cincinnati was the highest-ranked city in the study with an average rating of 3.9 stars.
The report takes into account Medicare and Medicaid Services, which are used to create hospital quality rankings across the nation. These rankings were first created by the government in April 2015.
For this analysis, the study looked at the Overall Hospital Quality Star Ranking made most recently available in 2020. The data set examined almost 4,000 hospitals. Scoring was ranked from 1-5 stars.
Las Vegas ranked dead last. Nearly every hospital in Las Vegas attains a one-star rating. A shortage of doctors is attributed to its low score.
The detailed data set for the study, which includes 57 measures in categories such as patient experience, mortality, and safety of care, can be found here.
Innovation district could have a $3B economic impact
It's official. Cincy's Uptown Innovation Corridor now bears the name Cincinnati Innovation District. But the rebranding is just a small part of this economic impact initiative.
With the recent announcement of a public-private partnership that teams up JobsOhio, the University of Cincinnati, and Cincinnati Children's Hospital, momentum is building for the district—including some hefty investment.
JobsOhio has pledged to invest $100 million over the next 10 years. UC and Cincinnati Children's Hospital will contribute $450 million annually in research.
Plans for the tech hub are ambitious, and expectations are high. JobsOhio says the district will produce 15,000 STEM graduates, $2 billion in research and real estate development, 20,000 new jobs, and $3 billion in annual economic impact.
As Cincinnati mayor John Cranley put it, "The Cincinnati Innovation District is the next big thing for Cincinnati's growth."
Cincinnati launches women's entrepreneurial initiative
A downtown coworking space has launched a women's entrepreneurship initiative, which includes a residency program.
"This is the first residency-based program specific for women entrepreneurs in the region," Colleen O'Connor, program manager of Women Empowered (WE), said in the release. "We are eager to drive this type of experience which will help develop new businesses with mentorship, education, and opportunity."
The WE initiative aims to empowers women who identify as entrepreneurs and self-starters by creating a growing and thriving community available through a centralized physical and digital hub. It hopes to reduce barriers to education, development, and capital to help women in Cincinnati's business community.
The WE Residency program will be available for up to five organizations. To apply, businesses must be defined as a women-owned (51%) organization and must be less than five years old with an established business plan or demonstrated proof of concept.
Local startup may have therapeutic option for COVID-19

While scientists are working hard to develop a vaccine against COVID-19, a Cincinnati-based startup is working on treatments for those who contract the virus.
Airway Therapeutics Inc. has been developing a new class of biologics to break the cycle of injury and inflammation for patients with respiratory and inflammatory diseases. Their product, AT-100 (rhSP-D), targets bronchopulmonary dysplasia in newborns.
On March 11, company president and CEO, Marc Salzberg, MD, announced a filing with the Respiratory Diseases Branch of the National Institutes of Health (NIH), National Institute of Allergy and Infectious Diseases (NIAID), to evaluate AT-100 as a therapeutic option for the novel coronavirus (COVID-19).
Salzberg said previous research has shown rhSP-D to have strong anti-microbial properties that can reduce inflammation in the lungs, ultimately preventing lung injury, a major concern for COVID-19 patients with respiratory conditions.
"The COVID-19 outbreak has illuminated the urgency to identify and explore new therapies for patients in need, and Airway is committed to partnering with the National Institutes of Health to explore and advance AT-100 as a potential therapeutic option," Salzberg said.
Have you checked your "Cincy-Q" recently?
It's a German breakfast sausage that blends the textures and flavors of pork, beef, whole grain steel-cut oats, fresh onions, and spices. What's the name of the dish?





How many times have the Cincinnati Reds won the World Series?





Can you name five movies that have been filmed in Cincinnati?
Click here for today's answers.
Share stories, offer suggestions or comment