"Originality is the essence of true scholarship. Creativity is the soul of the true scholar." — Nnamdi Azikiwe

Today's issue:
UC's Digital Scholarship Center gets renewal grant

Podcast:

The IoT of barbed wire

80 Acres Farms prepares for global expansion

A COVID-19 app for Black communities

A safe return to the office

UC cosmetic scientist receives $700K grant


On Our Radar

Know Your City!

Around the Region
November 17, 2020
Mellon Foundation grant will spur digital scholarship at UC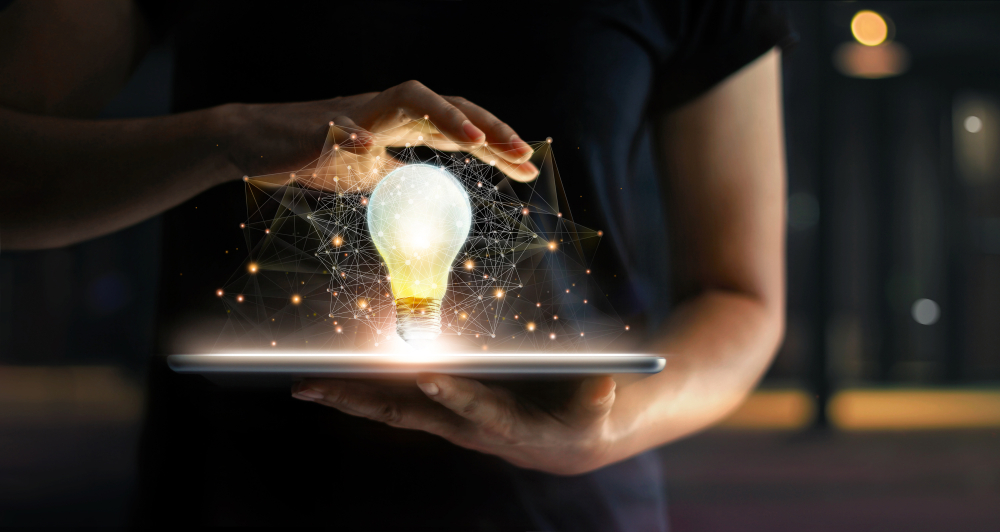 Image by PopTika for Shutterstock
The Andrew W. Mellon Foundation has awarded a $700,000 grant to the Digital Scholarship Center at the University of Cincinnati. The award is a renewal grant to a previous grant that helped established the center. The UC Digital Scholarship Center is a collaboration between the university's libraries and its college of arts and sciences to bring machine learning and data visualization to large datasets in the arts, humanities, and social and natural sciences.

The center is doing innovative work in areas that you might not expect to involve big data and machine learning. The research includes data visualization, computational text analysis, 3D modeling, and geographic information systems to discover complexity and nuance in datasets that typically are not studied with digital techniques.
"Our work with the first phase of Mellon support has brought UC Libraries into a wide range of close partnerships across our institution, from the students, faculty, departments and colleges with whom we collaborate to the university senior leadership upon whose internal support we are reliant," said Xuemao Wang, principal investigator for the grant, vice provost of digital scholarship and dean and university librarian. "We are excited about the possibilities of this second phase and its potential impact on our university and city, as well as the network it will build with the larger community of research universities and library organizations."
The IoT of barbed wire? Data you can dig out of dirt, literally?
Jon Clark and Travis Triplett at ADK Group manage every aspect of a digital journey - from the website all the way to the manufacturing floor. Hear how a love of analog and an appreciation for the value of a digital "waste product" have helped them figure out how to run companies more efficiently and solve problems before they surface. They join hosts Ben Reno-Weber from Louisville's Future of Work Initiative and executive producer Brian Eichenberger for a new episode of Flyover Future's Innovators podcast.
New strategic investor for 80 Acres Farms
80 Acres Farms, a high-tech indoor, pesticide-free farming enterprise has a new strategic investor—Barclays, a British investment bank. 80 Acres calls itself a farm "that doesn't need sun, soil or favorable weather to do its thing" because it uses a combination of LED Lighting, artificial intelligence, and robotics to grow a variety of vegetables. The funds from Barclays will allow the company to begin its next phase of "rapid domestic and global expansion."
A COVID app for Black communities
A safe return to the office
Cincy tech company Avuity has added features to its workspace usage platform to help clients safely return to the office. Avuity's software collects and analyzes data about space utilization. That functionality has been expanded to provide real-time notifications when an area is too populated, automatic workstation booking to manage worker proximity, and notifications when areas such as workstations, conference rooms, and bathrooms have reached a visitor threshold and need cleaning.
UC cosmetic scientist wins grant
University of Cincinnati cosmetic scientist Harshita Kumari has received a research grant for more than $700,000 for a multi-year study to explore certain new proprietary surfactants for industrial applications and personal care products such as skin- and haircare as well as laundry detergents. The grant was awarded by AdvanSix Inc., a global, American-based manufacturer of nylon resins and chemical intermediates.
Do you have something innovative to share?
Is your company leveraging cutting edge technologies? Did your startup raise enough capital to scale up? Are you at the forefront of life saving research? Maybe your organization has a big announcement. Well, we want to hear about it! And, so does our community of innovators and entrepreneurs. Send us your 'Hot Take' on what is going on.
Discover innovation in Cincinnati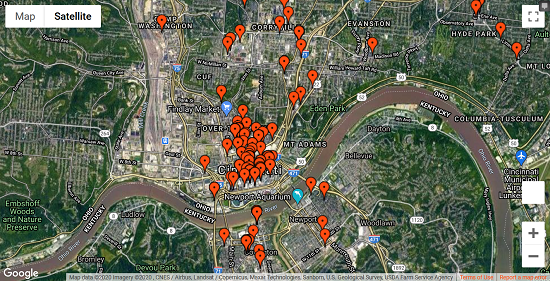 Learn more about the people and organizations shaping the economic future of our city with Cincinnati Future's innovation radar. There are over 286 company profiles. Is your company one of them? Explore the innovation radar to find out.

Learn more about...
Don't see your organization on our radar? Add it here.
Share the Innovation Radar!
Have you checked your "Cincy-Q" recently?
This week we talk architecture.
Here's are the questions:
For whom was the house that became the Taft Museum of Art built?

Who was the architect of the original Cincinnati Art Museum building?

What originally existed in the space that became Union Terminal and is now the Cincinnati Children's Museum?
Click here for the answers!
We hope you enjoy these headlines from the latest issue of Flyover Future, chronicling innovation throughout the Midwest. If you'd like to subscribe to Flyover Future, click here.
Share stories, offer suggestions, or comment.