"Virtual reality, all the AI work we do, all the robotics work we do - we're as close to realizing science fiction as it gets." — Jensen Huang, CEO NVIDIA
Today's issue:
So close you can touch it

Podcast: Shared Lessons

Know Your City!
April 6, 2021
Contact CI brings the sense of touch to virtual reality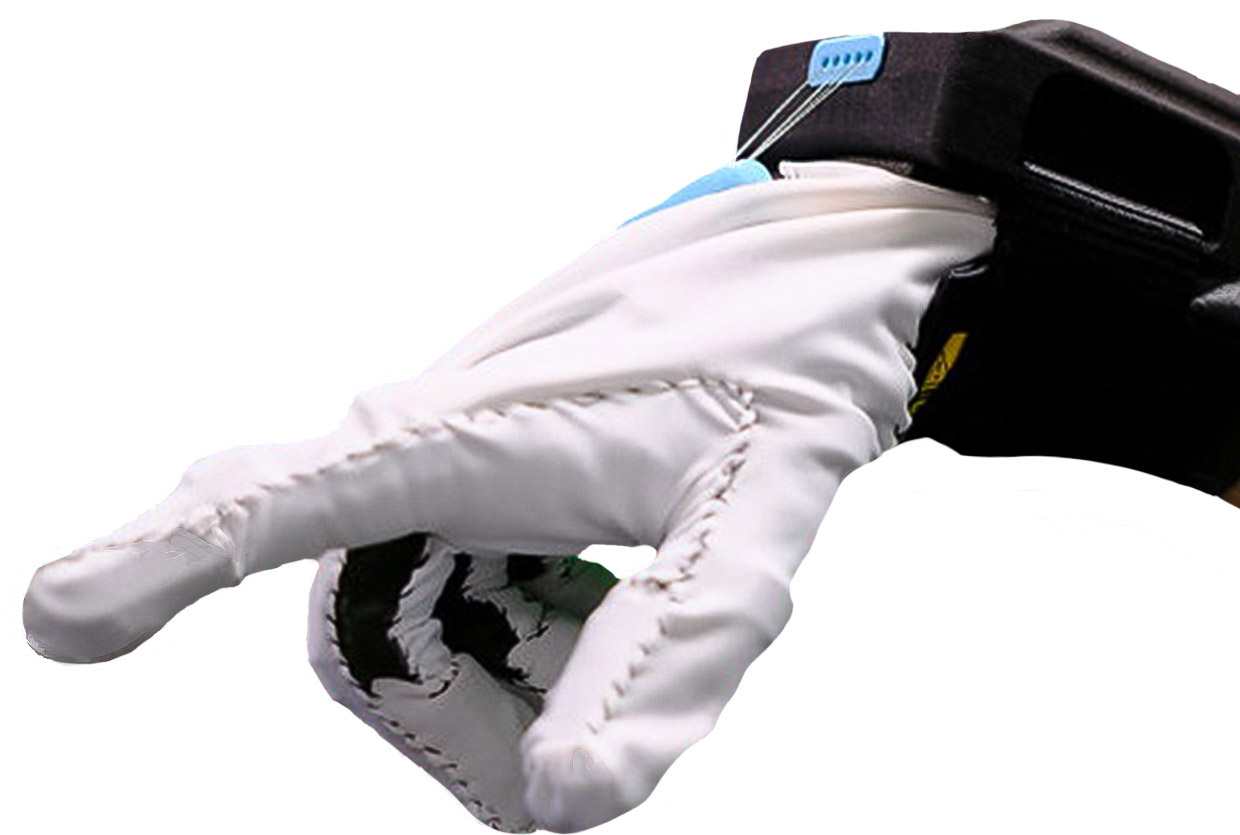 Image courtesy Contact CI
Virtual Reality (VR) tech is evolving at a staggering rate. A technology that lets users experience other worlds using the sense of sight and hearing is now moving to a new human sense: touch. It's called VR haptics and a company in Cincinnati is at its forefront.
Craig Douglass, along with Tom Buchanan, co-founded Contact CI, which has created a proprietary system of biomimicry, called Maestro. Maestro is a haptic glove that allows its users to touch and feel objects in the VR environment. Cincinnati Future spoke with Douglass about the road to Maestro and what the future holds for the company.
What led you into this field?
Douglass; I was an undergrad at Syracuse University during what I call the Oculus awakening period of the VR industry. I was wearing the Oculus Rift to do a holo-eleven experience. It felt like I was truly going back on an Apollo mission. It was that well done. While I was in "zero gravity" I saw a pencil float past but I couldn't reach out and touch it. That's how the tech is built--you just interact with the controller. That's what we wanted to address.
How did the company launch?
Douglass: Well, Tom and I spent almost a year living out of my parents' house. Then our office started incubating out of a Blue Ash company called Axiom Product Development. At the time they were doing some industrial design work for us and they gave us office space to let us have official desks to be going in.
We won a couple of engineering competitions during our senior year, which paid us $15,000 for each. When we graduated we got our first investment from someone here in Cincinnati. We officially registered the company in 2015.
Are you a tech engineer?
Douglass: I have a self-taught tech background. My degree is in finance and accounting. Tom has a biomedical background.
Who is your customer?
Douglass: Right now we're focused on the enterprise, not necessarily consumers. We've partnered with Cincinnati Children's Hospital on a surgical application that we built haptics into. They built their own application called UNITY and we plugged our software development kit in to introduce bio-mimicry. We created what we call exotendons that mimic the way tendons work in real life.
Image courtesy Contact CI
In December, we were awarded our first seven-figure contract with the Air Force doing some pilot flight simulation integrations. The Air Force manages 2,000 simulators. Maestro is going to replace some of the switches and dials that are inside the cockpit. So you think about building out all of those dials so that you can feel them when you're doing the flight simulator, not having to physically build them out but feel them through the glove itself, that's one of the things we're working on for that contract now. We will also focus on companies that want immersive training for their employees.
You're from Cincinnati originally and you are still here. What are some advantages and disadvantages of locating your company here?
Douglass: First off, being located here was good for us when it came to the Air Force deal. Wright-Patterson is one of the main hubs of innovation for the Air Force. So being just a 20-minute drive going back and forth for meetings was definitely an advantage. We were able to just drive up I-75 and give them that demo.
I'd have to struggle to come up with any disadvantages. Cincinnati's tech ecosystem may not be as mature as Silicon Valley but we're getting there.
You can watch Maestro in action in this video.
Innovation frontiers around the globe

If you enjoy discovering innovation in surprising places and hearing stories from entrepreneurial leaders, Fast Frontiers is your new must-listen-to podcast. Host Tim Schigel, Managing Partner of Refinery Ventures, brings you interviews from leading funders, ecosystem builders, corporate innovators, and startup founders.
Entrepreneurs and investors across the globe face similar challenges and successes as we do here. We can certainly learn from each other, including how various ecosystems adapt to different environments.
A time zone constraint? — S2:E10

There is a thriving technology ecosystem in Australia. Hear how ambition, community, and leveraging a time zone constraint into an advantage played a key role in its development. Niki Scevak, co-founder and partner of Blackbird Ventures in Melbourne, joins Fast Frontiers to explain.
No fear, reasonable risk, & focus — S2:E12

Learn lessons from Startup Nation Israel - don't be afraid to fail, take risks reasonably and ultimately be mission-driven and just get stuff done. Jon Medved, founder and CEO of OurCrowd in Israel, joins Fast Frontiers podcast to share his insight into tech investing.
Recognized by Forbes magazine as one of the "World's Top 50 Women in Tech," entrepreneur and investor at Dubai's Global Ventures, Noor Sweid joins the Fast Frontiers podcast. Sweid shares insight on tech investing and how encouraging entrepreneurship can foster youth job growth in unexpected places.

Have you checked your "Cincy-Q" recently?
Here are this week's questions:
The 2019 movie The Public, filmed primarily in downtown Cincinnati, starred and was directed by this well-known Hollywood actor. He is the son of a screen legend who has not "ducked" the limelight in forging his own illustrious movie career. What is his name?

This legendary second baseman won World Series Championships for the Reds in 1975 and 1976 and played in another World Series for the Phillies in 1983. He eventually had a statue of himself erected at Great American Ballpark in 2013.

What is the name of the Wilder, KY, bar that has drawn ghost hunters from numerous cable TV channels to investigate strange goings-on that have occurred at the site, which was once the location of a slaughterhouse?
Click here for the answers.
Share stories, offer suggestions, or comment.