"I believe in innovation and that the way you get innovation is you fund research and you learn the basic facts." — Bill Gates

Today's issue:
Pharmacogenomics (we'll explain)

Podcast: Data inclusion

Mining social media data

IoT & plastics-molding


Video game marathon

On Our Radar

Scrapbook!

Around the region
November 3, 2020
The role of genetics in opioid addiction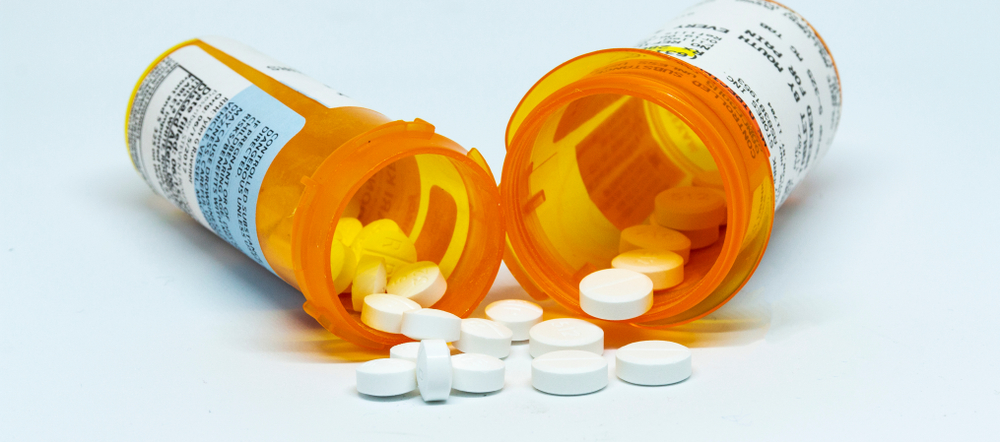 Photo by WoodsPhotos for Shutterstock
The University of Cincinnati and The Ohio State University are conducting a study to examine the link between opioid abuse and genetics. It's one of the first studies to look into the pharmacogenomics—the study of how genes affect a person's response to drugs—of opioid addiction. The research is funded by a $1.63 million grant from the Ohio attorney general's office, using money from pharmaceutical companies involved in lawsuits.
Caroline Freiermuth, MD, associate professor in the Department of Emergency Medicine at the UC College of Medicine, is the principal investigator for the study. She says there are two goals for the research. The first is to identify any genetic markers associated with opioid use disorder (OUD), and the second is to get a cross-sectional snapshot of how many patients in the emergency department actually have OUD, as this is likely under-recognized and underdiagnosed.
"We look to enroll both patients who don't have opioid use disorder as well as patients who do, because we want to be able to compare their genetic markers," Freiermuth says.
"I think it's exciting," says Freiermuth. "It's pretty new and novel. Nobody has done much with the genetic aspect of OUD. There has been a focus to provide treatment, both with medicated-assisted treatment and taking care of all the complications that arise from OUD, and there aren't many people looking at preventing [it]."
Freiermuth says that about 40% of patients who are approached agree to participate in the study, which is pretty impressive. "People have jumped at the chance, it is very inspiring to watch. People have no experience with OUD but have just seen everything on the news want to participate to help people," she said.
Dr. Sharon Kerrick is disrupting tech education and teaching teenagers to make bots. Alisia McClain is creating programs for women of color to make apps and pursue careers in technology. In this week's Innovators podcast, both of these women tell host Ben Reno-Weber, from Louisville's Future of Work Initiative, the same thing - it is time for EVERYONE to jump into the data revolution.

Diverse backgrounds and decades in business have taught both guests that big changes in data will take more than giving people of different backgrounds access to the field. It will also require technology to reinvent and rebrand itself as a creative field.
Mining consumer comments to help solve business issues

It's been just a few months since Cincy entrepreneur Mark Jeffreys sold Mobile Agent Now, a company he founded in 2017, which helps businesses manage their online customer reviews. Now he's on to the next thing—growing a spinoff called 4Sight, which Jeffreys launched last year.
4Sight mines real-time data from customer reviews, social media, and blogs and uses machine learning and natural language processing algorithms to provide brands with "actionable insights."
Jeffreys, a former P&G exec, stressed the importance of growing the startup ecosystem in the Cincinnati region and hopes 4Sight will serve as a model for other new ventures.
CPT, IoT Diagnostics join forces
Cincinnati Process Technologies (CPT), a supplier to the plastics-molding industry, has teamed up with IoT Diagnostics, a maker of predictive maintenance sensors, to offer diagnostics to the plastics industry. IoT Diagnostics employs Internet-connected devices to analyze large sets of machine data to predict failures before they happen.

The two companies will collaborate to keep an eye on complex machinery, predict failures, and increase production efficiencies. The IoT system provides a custom dashboard with real-time alerts to keep facility managers informed. The partnership with CPT will allow IoT Diagnostics an opportunity to reach more plastics-molding businesses to bring their services to the industry's machines and technology, which are ever-growing in complexity.
Video game marathon to raise money for children's hospitals
If you have a kid who won't stop playing video games—or if you ARE a kid who won't stop playing video games—listen up. Now you can pledge to play video games for a full 24 hours to raise money for charity. Extra Life Game Day is a marathon, virtual, Cincinnati-wide gaming event, with proceeds going to the Children's Hospitals COVID-19 Impact Fund. The event is sponsored by The INTERalliance of Greater Cincinnati, a nonprofit whose mission is to inspire young people to get involved with IT, and IT company ZeroDay Technology Solutions.

The event begins at 8 a.m. on November 7 and continues for 24 hours. Participants will play Smash, Valorant, League of Legends, and Overwatch. Those who want to show off their bodacious gaming skills can stream their games via Twitch. Players are encouraged to invite friends and family to donate for the cause. To get in on the action, visit www.interalliance.org/gameday.
Gain insight into the Cincinnati innovation ecosystem

Learn more about the people and organizations shaping the economic future of our city with Cincinnati Future's innovation radar. There are over 283 company profiles. Is your company one of them? Explore the innovation radar to find out.

Learn more about...
Don't see your organization on our radar? Add it here.
Share the Innovation Radar!
E. W. Scripps Co.: Launch of an empire
The year: 1878. The entrepreneur: a 24-year-old newspaperman named Edward Willis Scripps. The investment: $10,000, all of it borrowed. The innovation: A voice for the working class. The product: The Cincinnati Penny Post. This inauspicious beginning led to what today is a media empire known as E. W. Scripps Company.
Like many great journalists, E. W. Scripps is rumored to have consumed a gallon of whisky every day and smoked a cigar at all waking hours. That didn't stop him from launching and acquiring newspapers, including the Cincinnati Post, the Kentucky Post, the Cleveland Press and many more.
E.W. Scripps died in 1926, but his company continued to grow and adapt. Scripps created United Press wire service, later known as UPI. In the 1930s, they expanded their wire service to include United Feature Syndicate. Scripps syndicated impactful journalism like World War II war correspondent Ernie Pyle's Pulitzer-Prize-winning war reporting.
After the war, Scripps got into TV, launching stations in Cincinnati, Memphis and other cities. It got into the cable TV game in 1980 and in the '90s, the company moved into lifestyle content.
In 2015, Scripps acquired a slew of ABC-affiliated stations, bringing its current total to 60 stations in 42 markets. Today, E.W.'s company is worth about $850 million and recently drew a $600 million investment from Warren Buffett to buy ION Media.
We hope you enjoy these headlines from the latest issue of Flyover Future, chronicling innovation throughout the Midwest. If you'd like to subscribe to Flyover Future, click here.
Share stories, offer suggestions, or comment.