"Cincinnati is the most beautiful of the inland cities of the union." — Winston Churchill
Today's issue:
Creating networks for health collaboration


A new treatment for lupus?



Neuroscience assisting digital marketing


Visual clues helping young readers

How well do you know your city?
May 26, 2020

Hive Networks brings the power of collaboration to health outcomes

Photo from Shutterstock
Patients, families, doctors, clinicians, and researchers all collaborating for better health care outcomes? This might have been impossible prior to the introduction of the internet, but a new learning health network (LHN) model is evolving and becoming more popular for many diseases and chronic conditions.
Hive Networks is a technology software company whose sole purpose is to put this model into use.
Patients
An important element of the LHN model is patient input. Sami Kennedy was diagnosed with ulcerative colitis at the age of 14. While she felt she had her doctor's ear, she didn't realize the value of her perspective.
"It wasn't until I started college and discovered the ImproveCareNow network that I learned that my voice truly mattered. This learning health network brought together patients, doctors, clinicians, and researchers to share their findings and experiences in a collaborative setting," Kennedy said.
The network
William Hoos, the executive director of 1440 Cancer Research and Collaboration, stresses the importance of a network like LHN.
He said, "There is a need to create a network, where brilliant minds, inspired to provide patient-centric, innovative, comprehensive and compassionate care, can be brought together in support of the patient's cancer journey."
As such, the 1440 Foundation launched a project to bring hope to living beyond a pancreatic cancer diagnosis, by co-creating a best-in-class pancreatic cancer care system, using a sustainable learning health network model.
Adaptations

While the early learning health networks worked well for individual diseases, they were not very customizable, nor did they scale well to other diseases and chronic conditions. Enter serial entrepreneur John Bostick, who cut his teeth founding successful national IT consulting firms based in the Cincinnati area, focusing on database services and business analytics.
When Bostick became an executive in residence at CincyTech, he was introduced to Dr. Peter Margolis at The Anderson Center at Cincinnati Children's Hospital. It was through this introduction that he learned about LHNs, including ImproveCareNow.
Bostick immediately saw the value of ICN, but he asked, "How do you build more of these learning health networks not only for pediatric diseases and conditions but adult ones, too?" He saw an opportunity to create a technology platform that would accommodate an unlimited number of disease states. A "hive" or network of networks, if you will.
Hive Networks

Hive Networks was formed in 2019. It is a mission-driven technology software company whose sole purpose is to improve the quality of life and health outcomes of people with chronic conditions.
Using a science-based platform that quickly delivers tangible, measurable step-change improvements in healthcare outcomes, it brings the power of collaboration, shared expertise, and technology to enable people to live healthier lives and get better faster. Hive Networks is a national organization, and Cincinnati Children's Hospital is one of the founding members.
Hive Networks is not limited to chronic conditions. Its platform can also be repurposed for other healthcare needs very quickly. Since the outbreak of COVID-19, Bostick's organization has brought together more than 2,300 doctors and clinicians from over 70 countries into a virtual space where they can collaborate and share expertise and best practices.
The team mantra at Hive Networks is "It takes a lot of bees working together to make honey." In today's environment and in these uncertain times, we could certainly use more honey.
Researchers look at immunotherapy as treatment for lupus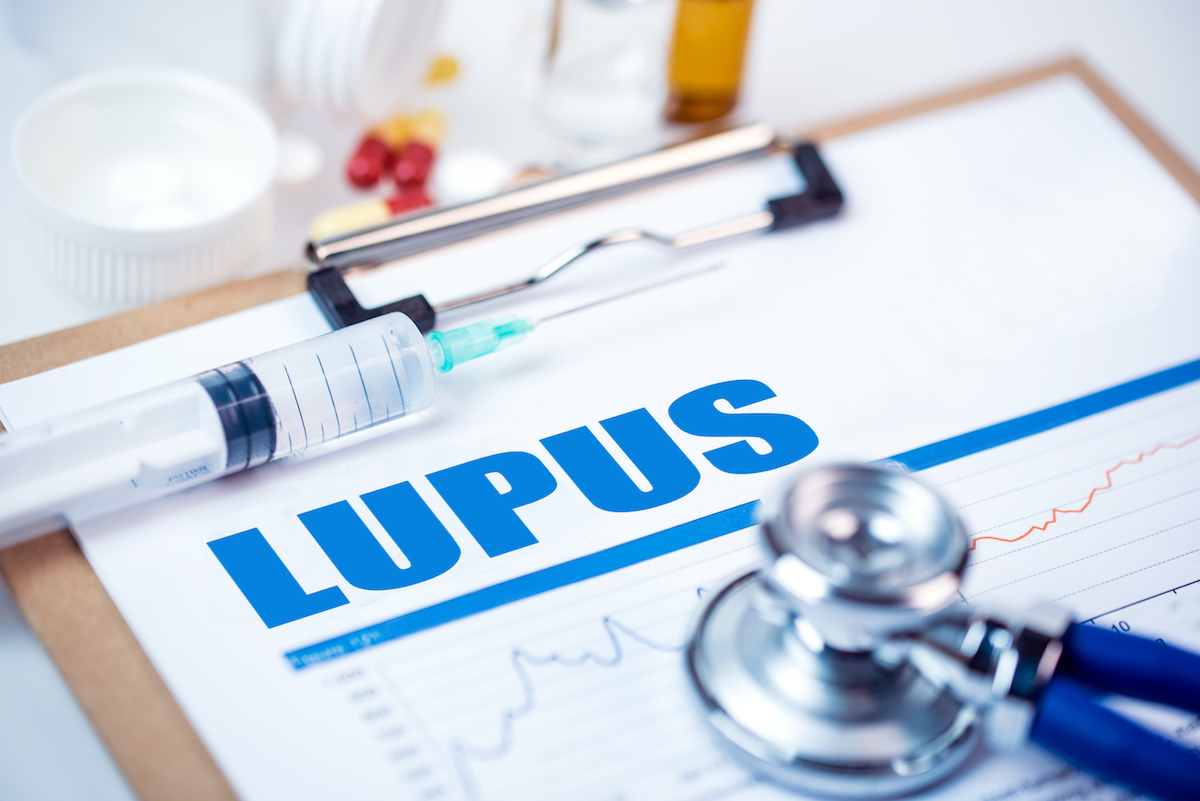 Photo from Shutterstock
In recent years, engineering T cells with Chimeric antigen receptors (CAR) has led to hundreds of immunotherapy clinical trials for many different types of cancers. The results have been mixed for CAR-T therapies, but there is promise.
As a result, there is growing interest in the safety and efficacy of applying CAR cellular therapies to deadly and incurable autoimmune diseases such as lupus.
A laboratory breakthrough by researchers at Cincinnati Children's Hospital has led to a novel way to use "natural killing" cells in the body to potentially treat lupus. The team of Cincinnati Children's scientists involved in the research included Seth Reighard, PhD, Stephen Waggoner, PhD, and Hermine Brunner, MD, MSc, MBA.
This CAR-NK treatment showed specificity in human cells in lab tests, and improved disease measures in a humanized mouse model of lupus. And recent evidence suggests engineering natural killer cells to express CAR can be as effective as T cells but with increased safety.
Veelo's technology is built on innovation
Advanced materials company Veelo Technologies has followed a winding path in its 10-year history. It began as a nanomaterials company, but its carbon nanotube (CNT) fiber didn't meet the requirements of its potential customers—which included the US Airforce and Boeing. So the company took its manufacturing expertise in a different direction.
CEO Joe Sprengard says the current focus is on producing "electrically conductive materials and non-metallic heating solutions" to improve the performance of aircraft, rotorcraft, unmanned aerial vehicles, satellites, and missiles. The company has built a successful product portfolio that serves the defense and aerospace industries—things like lightning strike protection (LSP), electromagnetic shielding, and non-metallic electrothermal de-icing systems.
Veelo continues to develop new materials and technology—and it continues to grow. In Q2 2019, it moved into a new manufacturing facility in Woodlawn (conveniently located near GE Aviation's headquarters and an hour south of the Air Force Research Laboratory at Wright-Patterson Air Force Base) to accommodate increased production.
Digital marketing meets neuroscience
Hidden Falls Media, based in the Cincinnati Metro, is taking a different approach to digital marketing—and it's working. The key is to build campaigns that get at what people really want. Nothing surprising there, but here's the twist: Hidden Falls uses neuroscience and psychology to develop its marketing strategies based on neurological data.
This "neuromarketing" approach relies on brain activity measurement technology to gauge customer response to various products and how they're marketed. It also uses AI to build marketing campaigns based on psychological profiles of a client's ideal customer.
Hidden Falls Media has a long list of services, such as branding, web design, advertising, creative, and marketing, and it works in various industries, including manufacturing, landscaping, law, and healthcare.
Using design to help kids learn to read
Photo courtesy See Word Design
See Word Design, a startup founded by Renee Seward, an associate professor at the University of Cincinnati College of Design, Architecture, Art, and Planning, is attracting national attention.
It uses graphics to assist young readers by providing visual clues to give them context and help them understand the material. Though originally created to help children with dyslexia, the technology has broad potential, from young children learning the alphabet to future products that will meet the needs of adults for whom English is a second language.
The idea became a reality through the Venture Lab at UC's 1819 Innovation Hub, which helps UC faculty, staff, students, and alumni commercialize their ideas.
Seward's journey began when she realized that the same strategies used to build brands could possibly help teach reading skills to youngsters. She started visiting private schools and talking to technology specialists to see whether such a vision of benefiting early education could be realized.
The See Word Reading app is currently being tested around the world in schools from Cincinnati to Singapore.
Partnership brings construction contractors to the cloud

Two players in the construction industry are joining forces to make life easier and more profitable for construction contractors. STACK Construction Technologies, based in Cincinnati, and Construction Journal, headquartered in Stuart, Florida, have partnered to bring their two cloud-based software platforms to contractors. The new solution makes it easy to find and bid on construction jobs.

Using Construction Journal's bid-management tools, contractors can view projects that are in early planning stages. The journal lists about 150,000 construction jobs at any given time. In order to fine-tune their bids, contractors can then load the data into STACK, where they can use estimating tools to build their bids and perfect their proposals. Users can store, evaluate and share construction documents with project stakeholders.
The streamlined procedure lets contractors submit more bids, while the cloud-based solution lets them work from anywhere, without being chained to their desktop software.
Have you checked your "Cincy-Q" recently?
A jewel-box of a building capped by a silver dome, this place has been called 'The Birthplace of American Astronomy.' What is it?

The Cincinnati Reds is a team that is near and dear to our hearts. But it wasn't the first ball club formed in Cincinnati. What was the name of the first team?

Before Cincy native Neil Armstrong and his crew left the moon for home during the Apollo 11 mission, they left quite a few objects behind to commemorate the mission. Can you name one of the most memorable objects?
Click here for the answers!
Share stories, offer suggestions, or comment!