"If you look at history, innovation doesn't come just from giving people incentives; it comes from creating environments where their ideas can connect." — Steven Johnson, popular science author and media theorist

Today's issue:
A look at P&G Ventures




Podcast: Are you using the right data?

AI for manufacturers

Using tech to plow snowy roads


An AI powered shopping cart

AddUp brings its company to Cincy


New degree offering at NKU

On Our Radar

Know Your City!

Around the Region
February 2, 2021
P&G Ventures connects and develops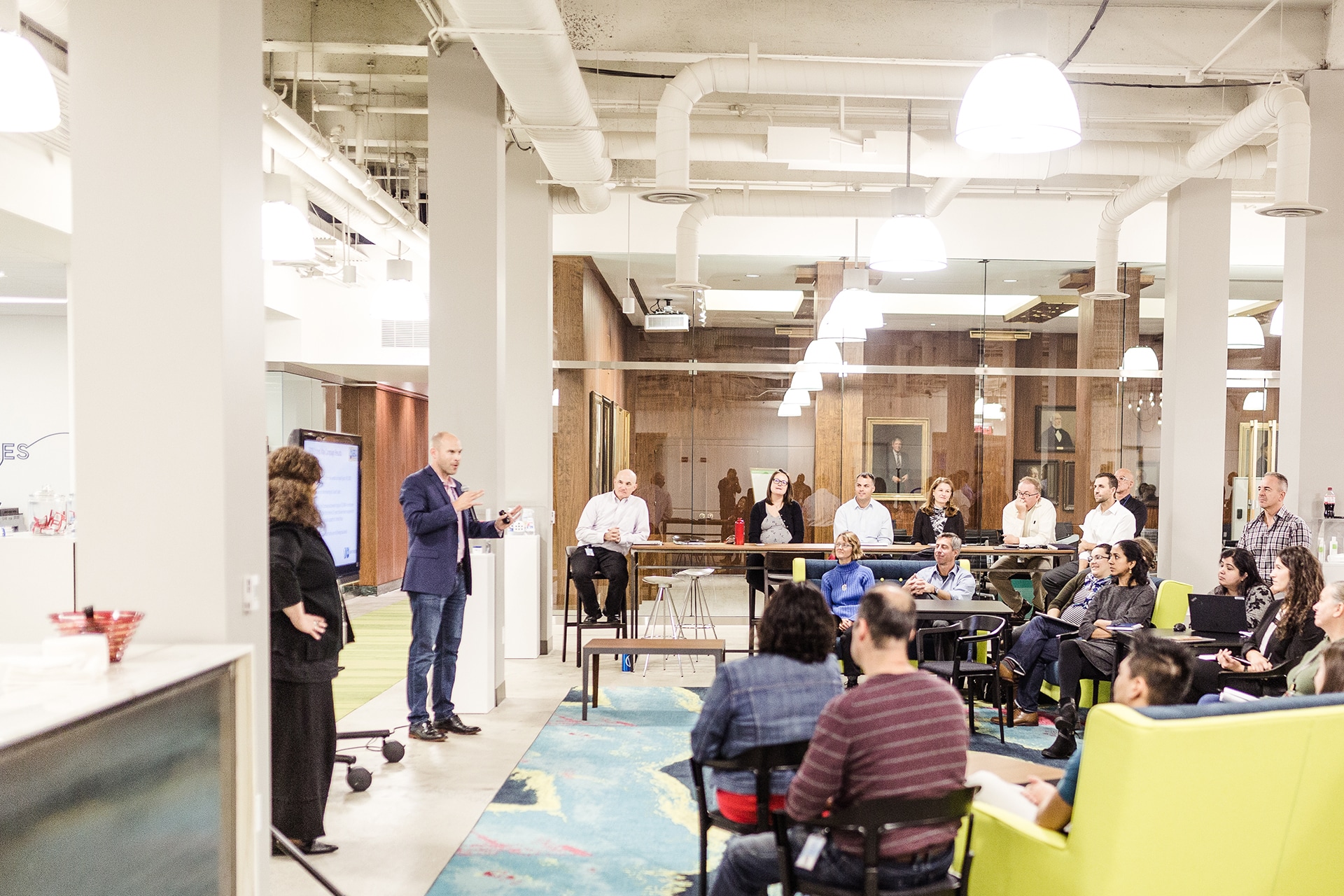 Image from P&G Ventures
While Procter & Gamble generated most of its growth from innovating from within, in 2000 CEO A.G. Lafley didn't think the company could continue on that trajectory. It was spending greater amounts on R&D for smaller payoffs. Lafley's idea was to do away with the "invent it yourself" approach and replace it with a "connect and develop" model, wherein P&G identifies promising ideas from around the world that they can develop, improve, scale up and market.
P&G Ventures functions as a startup studio within Procter & Gamble. It takes a new approach to creating brands by developing both internal and external ideas, as well as by creating unique partnerships that bring in early-stage startups to help them grow.
Cincinnati Future spoke with Lauren Thaman, Senior Director of Communications at P&G Ventures to find out more.
"We are an early-stage startup studio that partners with entrepreneurs, startups, and technologies to create and build new brands and businesses that solve people's needs in P&G categories. Within our current business units, we have Venture Labs, which are very specific, such as Beauty, Home Care, etc. The idea is to create technology in those spaces that solves a customer pain point on one of our categories," Thaman said.
"One thing that's being worked on is an insect control product from Zevo that can be used without endangering people and pets. Another of our projects is a beauty tech device that scans, detects, and corrects hyperpigmentation called Opte."
"As part of P&G Ventures, we really work to reach and support the entrepreneurs behind those technologies. We want to make sure that they walk away learning something new and we seek to learn from the entrepreneurs as well," Thaman said.
"As part of P&G Ventures, we really work to reach and support the entrepreneurs behind technologies."
— Lauren Thaman, P&G Ventures

Innovation Challenge
One of the ways P&G Ventures seeks out budding entrepreneurs who are driving the next generation of tech is through their yearly Innovation Challenge. At this year's virtual event, there were four finalists competing:
SAVRPak, represented by Chief Technology Officer Bill Birgen, was the competition winner.
Support for female entrepreneurs
P&G is not only product-focused. Cognitive of the fact that female entrepreneurs get only about 2% of $130 billion in venture capital funds, P&G Ventures partnered with the Vinetta Project designed a yearlong program that features a series of mentorship opportunities, pitch contests and networking events for female entrepreneurs.
Are you using the right data?
Enable.Ai's CEO Brian Dennett has parsed data for companies selling everything from toothpaste to snowboards during his career, but now he focuses on helping marketers and ad agencies unlock the "magical thinking" of data leveraging. Hear him talk "death to promoter score," the importance of risk management in tech decisions, and what bands he likes to listen to while deep inside the data.
Dennett joins our host and partner Ben Reno-Weber from Microsoft's Future of Work Imitative for our final episode of Flyover Future's Innovators podcast inaugural season. Catch up all 12 episodes here.
Ulimi is a Covington-based startup that is using artificial intelligence to make work life easier for manufacturers and other employers. Its product, Reach, enables companies to communicate via text with a large number of workers who may not have company email addresses.
Getting roads plowed faster
An AI-powered shopping cart
Kroger is piloting an AI-powered shopping cart from Caper Inc. Dubbed KroGO, the cart uses AI and machine learning to scan products as customers put them in the cart. Customers can then pay for their purchases right on the cart.
AddUp Inc. coming to Cincy
AddUp Inc., is bringing its metal 3D printing operations to the Cincinnati area. AddUp Inc. is a subsidiary of AddUp, a global manufacturer of metal 3D printing equipment and supplier of 3D printed parts.
Where will you next idea come from?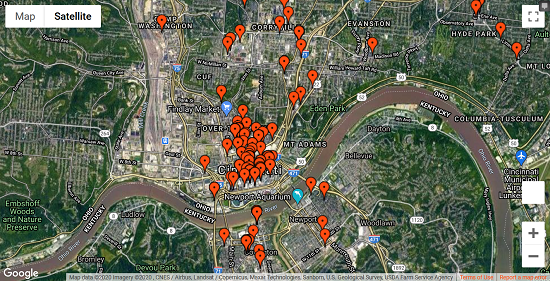 Cincinnati Future created the Innovation Radar so you have a resource to track and connect to the most innovative companies and people in our region.
Find inspiration for your next big idea or a strategic partner with the Innovation Radar:
Find out if you're on the radar! If you're not, you can always add your company. Maybe it will lead to a future story in Cincinnati Future.
The Innovation Radar is free for all newsletter subscribers. Log in with your email and password Future.
Share the Innovation Radar!
Have you checked your "Cincy-Q" recently?
Here are this week's questions:

Which Hollywood star attended numerous Xavier University basketball games while his son was an assistant coach at the school?

Which R&B superstar has their likeness depicted on a huge mural at the corner of Main and Liberty Streets in Cincinnati?

Cincinnati's pro basketball team, the Cincinnati Royals, became what modern day NBA team?
Click here for the answers!
We hope you enjoy these headlines from the latest issue of Flyover Future, chronicling innovation throughout the Midwest. If you'd like to subscribe to Flyover Future, click here.
Share stories, offer suggestions, or comment.